Conniptions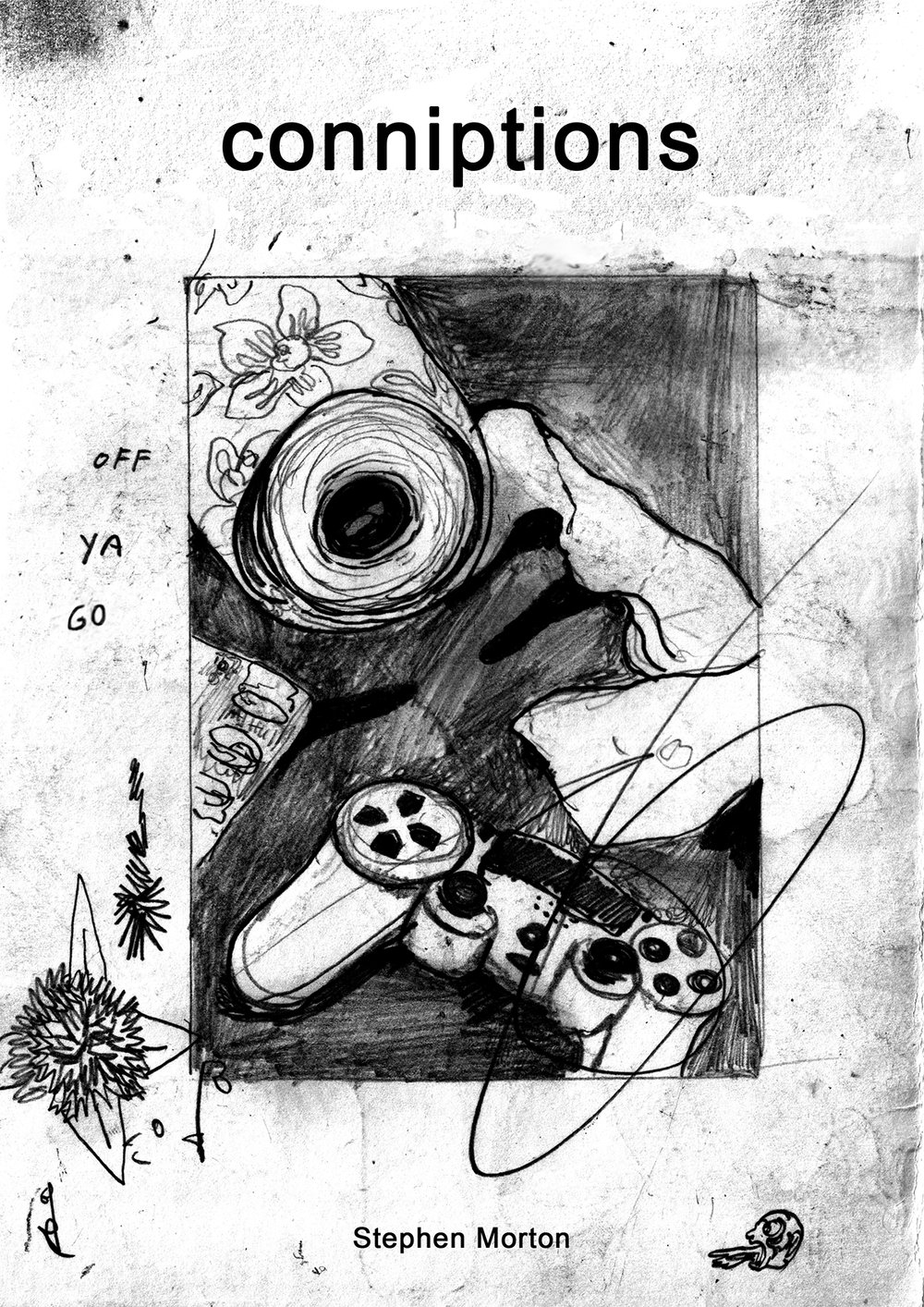 'Conniptions' Is a collection of comics by the Irish Times award winning author and artist Stephen Morton made for the occasion of the Hackney Comic & Zine Fair 2021.
The collection includes extracts from 'This Is The Place I Happen To Be Now' made while working as a Care Worker during the Winter of 2020-21 In Glasgow, 'Ritual Of Life' a comic about death and taking magic mushrooms In a park In Bucharest and 'If I Get Any Sadder I Will Die' a four page strip about weight and leaving.
Printed by Sundays Print In Glasgow, Scotland. 40pages.